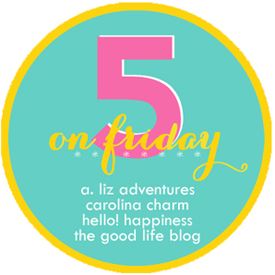 Hello Everyone,
It's time for Five on Friday (hosted by the fab girls
April
,
Darci
,
Christina
and
Natasha
, who you should go and check out, I love reading their blogs). This week is some new looks I am trying out with my make-up.
1.
This is a turquoise liquid liner from Sephora, paired with my new favourite mascara Kate Moss's Idol Eyes Rimmel Collection in Sapphire. I've done a simple cat-eye with the liner, just to make my eyes pop with a bit of colour instead of the usual black. I've left my skin bare because I was having a really good skin day when I was taking these pictures.
2.
This is a plain soft kohl kajal eyeliner in grey by Rimmel, rimming my eyes and the water line. I smudged it to stop it being too harsh a line under my eye. The mascara I used was Clinique's extreme impact mascara in black.
3.
Sorry about the weird angle of this picture, I was just trying out some new features on my camera. This again is a soft kohl kajal eyeliner, but I blended a black one and a white one in the middle to try and make a monochrome look on my eyes. I used the white eyeliner from the inner corner of my eye to the middle, on both the top and bottom of my eyes. Then, on the outer corners of my eyes I used the black one to the middle until it blended nicely with the white in the middle. I used the Clinique mascara on my lashes again.
4.
I didn't use any eyeliner on this look. I just used some No.7 blue eye shadow to cover my lid up to the crease, then I blended a slightly darker 2True eye shadow onto the outside and a little on the bottom lid. On my lashes I used the Kate Moss's Idol Eyes Rimmel Collection in Sapphire.
5.
For this look I used a blue shimmery eyeliner (I can't remember where it came from) to wing out my liner from the top and bottom eye lids. I used my Kate Moss mascara on my lashes again.